For your convenience you can drop off your vehicle after regular business hours to be serviced the following day by using our Early Bird/Nite Owl Drop Off Service.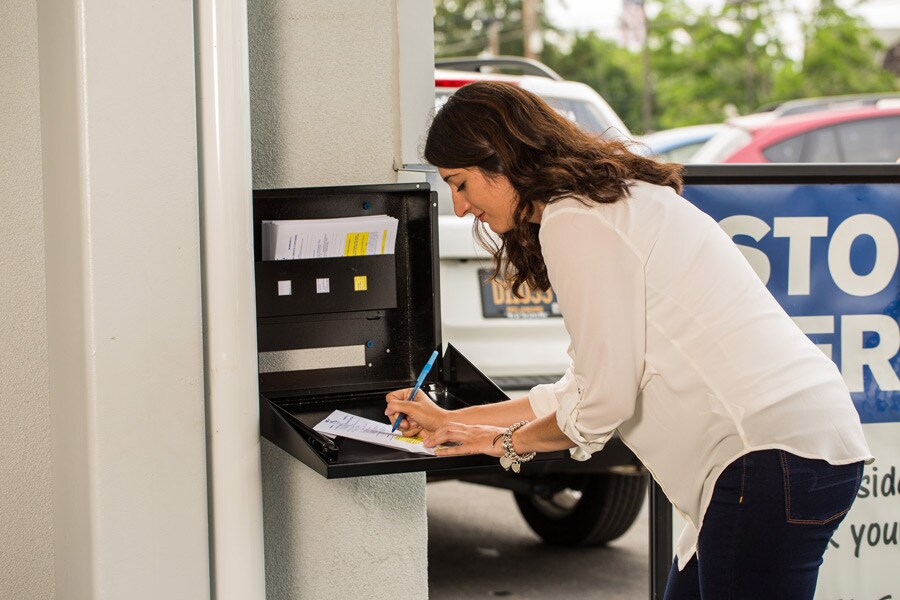 Early Bird/Nite Owl Drop-Off Instructions

Park your vehicle in one of the spots near our Service area and pick up an envelope from the designated Early Bird/Nite Owl Service drop box.
Fill out the front of the envelope with your contact information and services you are requesting. Be sure to include a signature in the highlighted area on the envelope. A signature must be included in order to perform service on your vehicle.
Remove anything you may need from your keychain while your car is being serviced (i.e. gym membership tag, house keys, office keys, etc.) before putting your key in the envelope.
Don't forget to take your EASYPASS tag with you!

Place your keys in the completed envelope along with any Service coupons you plan to use and drop it in the envelope slot located on the bay door to the left of the Early Bird/Nite Owl drop box.

If you'd like to fill out the Early Bird service form ahead of time to bring with you, follow the link on the right to download a copy.


If you have questions, please call our Service Department at (302) 453-9900.

Extended Service Hours For Your Convenience
Monday

07:00am - 06:00pm

Tuesday

07:00am - 06:00pm

Wednesday

07:00am - 06:00pm

Thursday

07:00am - 06:00pm

Friday

07:00am - 06:00pm

Saturday

07:00am - 05:00pm

Sunday

Closed
Directions
Get Directions