We seek to exceed your expectations every step of the way.  Therefore, we have compelling (and time and money saving too!) reasons why to return to Matt Slap Subaru for service.
Factory Trained, Certified and Specialized Technicians
Matt Slap Subaru requires that our technicians and Service Advisors be trained in all aspects of your vehicle's maintenance needs. We know what needs to be done and will tell you about it to ensure your vehicle remains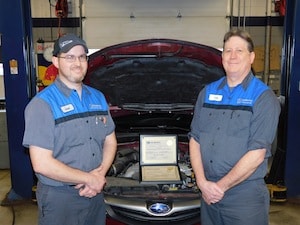 reliable and will bring you the most money at trade in time.
This means your vehicle will be fixed right the first time. No matter what the problem, we have a specialist to handle it, saving you both time and money.
Competitive Pricing for Parts and Labor
Trained technicians ensure that the work is completed efficiently using only competitively priced, genuine Subaru parts.
Vehicle History
An electronic and hard copy of the detailed vehicle history is kept for all work that is done to your vehicle. This ensures (a) any warranty claims have been fully documented support, (b) detailed records are kept available for you at any time, (c) with detailed records of all maintenance and other work performed, your vehicle will command the highest dollar available at the time of resale, (d) also, if you are not already enrolled in My.Subaru.com, we can assist you in doing so, then you can view this information from your home or work PC.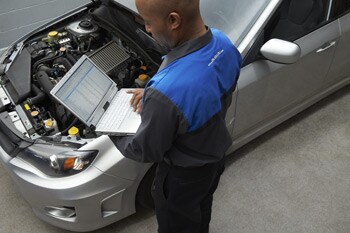 Programs Available
We will check our Subaru database every time your vehicle is in for service to determine if any product improvement programs are available at no cost to you and we will perform them as required.
Loaner Service
Available to all service customers, getting you to and from home or work while your vehicle is being looked after. The Matt Slap Subaru Service Loaner Program may also be an available option if you purchased or leased your new vehicle from Matt Slap Subaru.
Convenient Hours
With service available from 7:00am to 6:00pm, Monday - Friday and Saturday, from 8:00am to 5pm, you will have a wide choice of time to arrange for servicing.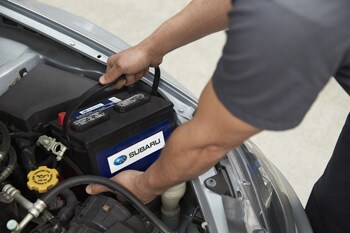 Genuine Subaru Parts & Accessories
We use Genuine Subaru Parts & Accessories. This ensures a proper fit and finish, so your vehicle performs to  factory specifications. Subaru parts and accessories from Matt Slap Subaru are warranted for one year, regardless of mileage (except for wear item parts), or for the period of coverage remaining for the particular part under the other Subaru Limited Warranties, whichever is longer.
Guaranteed Labor
Service work performed at Matt Slap Subaru is guaranteed for 12 months, unlimited mileage.
Relationships Mean Something
Matt Slap Subaru strives to develop a lifetime relationship with our customers and so does Subaru. Together, we do everything within our power to look after all your vehicle's service needs.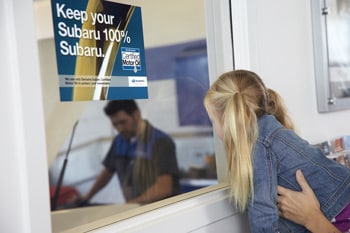 Matt Slap Subaru realizes that you have choices in automotive service. We thank you for choosing us. With guaranteed work, some of the most competitive prices in the business, ASE & SUBARU Certification, AAA Approval, complimentary car washes and a full loaner car fleet, we are committed to exceeding your expectations - every day. If we do not exceed your expectations, Please contact us at service@mattslap.com
Matt Slap Subaru's service center is staffed with expert mechanics who provide high-quality car repair in Newark. Our service department is proud to announce that we service ALL makes and models. We understand how much you depend on your vehicle, so our auto repair staff will work to get your vehicle back on the road as fast as possible.
The Matt Slap Subaru auto technicians work to industry specifications to ensure your Subaru vehicle runs well for many miles to come. Our Newark car repair staff is trained to correctly diagnose and fix any issues your vehicle may have. The Matt Slap Subaru service staff will also advise you on any developing problems with your car, truck, or SUV so future breakdowns can be prevented.
Treat your vehicle right by visiting our 
Newark Subaru dealership's
 service department at 
255 East Cleveland Ave
 for all your service and repair needs.

Newark Subaru Car Repairs - Auto Repair & Service in Newark at Matt Slap Subaru. Conveniently located just miles away from Wilmington, Pike Creek, Middletown, Bear and Elkton.